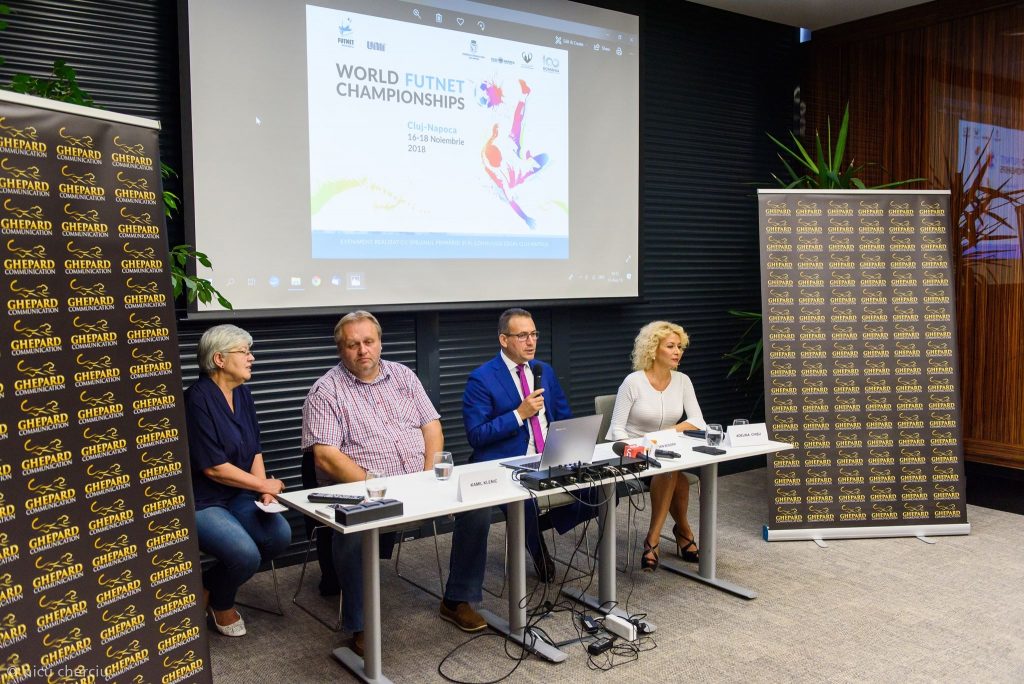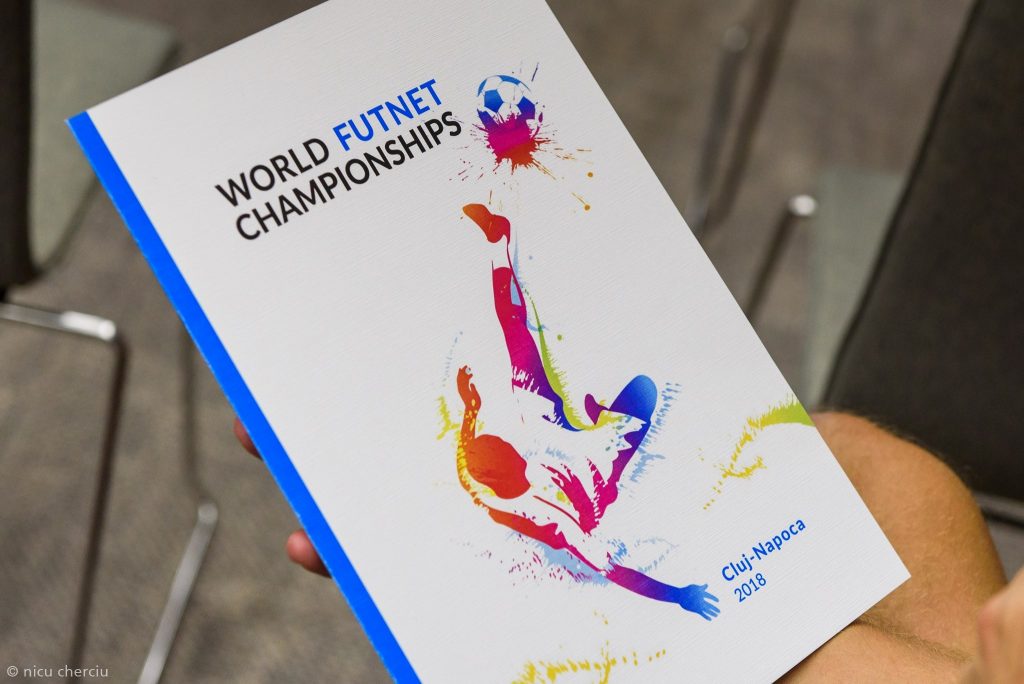 Cluj Napoca will host the 2018 World Futnet Championships
Press conference: "Cluj Napoca will host the 2018 World Futnet Championships"
The 12th edition of the World Futnet Championships 2018 will be held between the 16th and 18th of November, at the Polyvalent Hall. Participants from 21 countries will be joining.
The November event is preceded by another competition, Nations Cup 2018, to be held on September 1st and October 6th. Nations Cup 2018 seeks to promote the World Championship.
President of Union Internationale de Futnet (UNIF), Mr. Kamil Klenic and President of FUTNET Romania, Mr. Sorin Bogdan attended the event. "World Footballtenis Championships, Futnet Cluj-Napoca 2018" will bring together in our city 21 countries of this sport during the month of November!
Organizer: Futnet Romania and Union Internationale de Futnet – UNIF.
This edition of the Footballtennis Championships (Futnet) is run under the slogan: Enjoy the spirit of sport!
Photo Credit: Nicu Cherciu